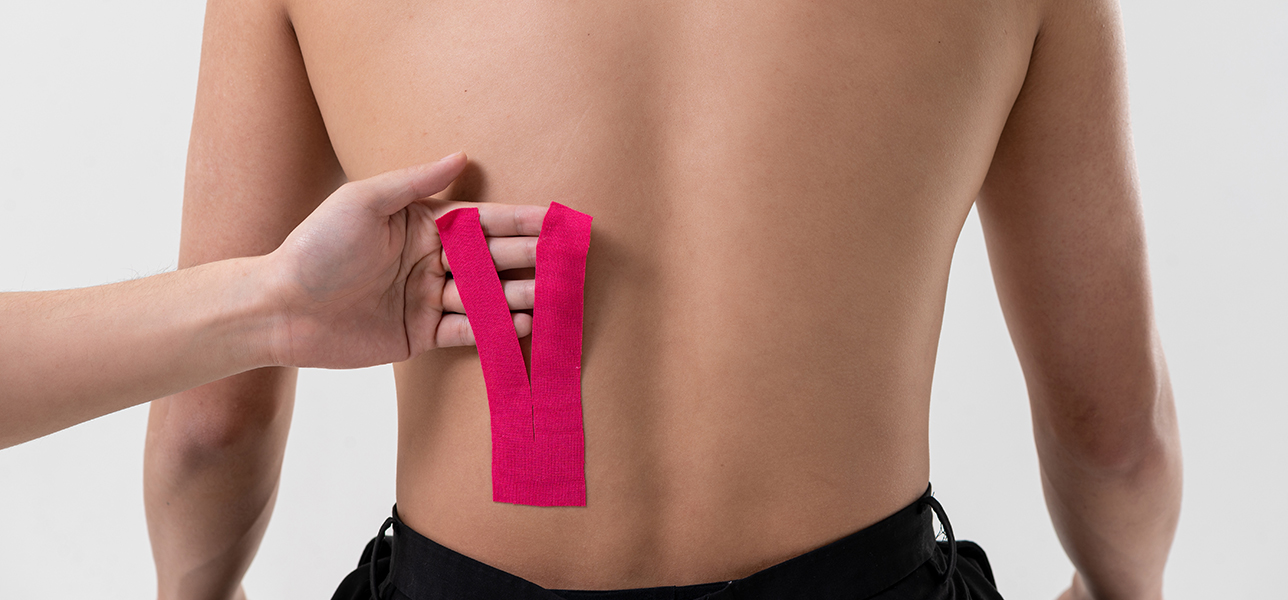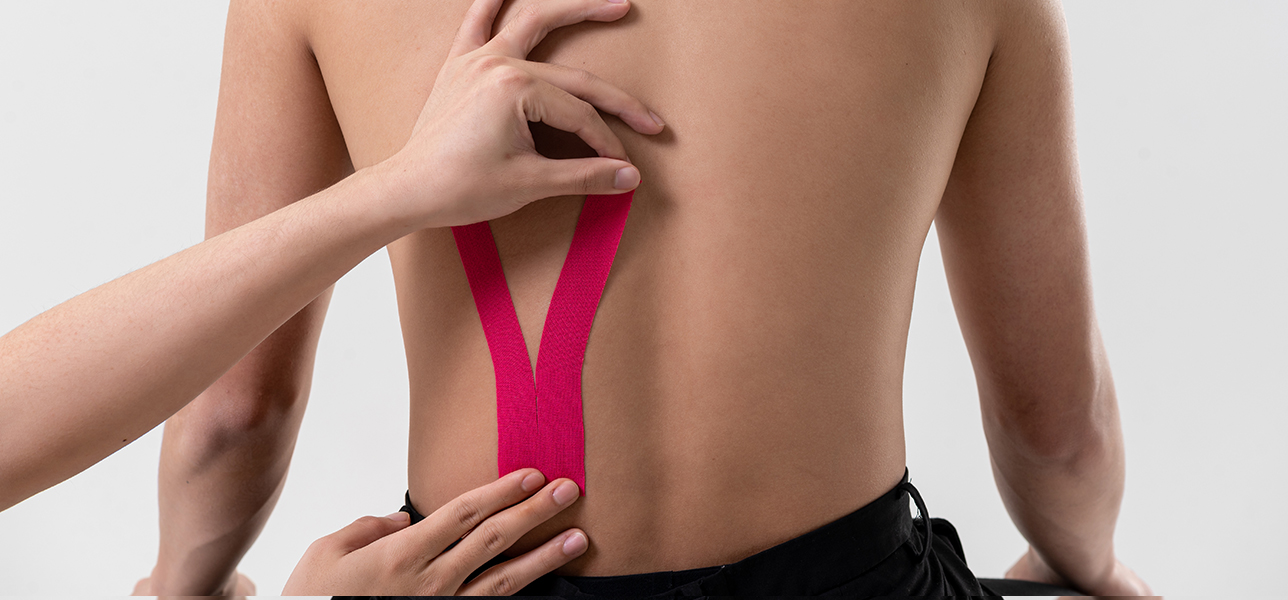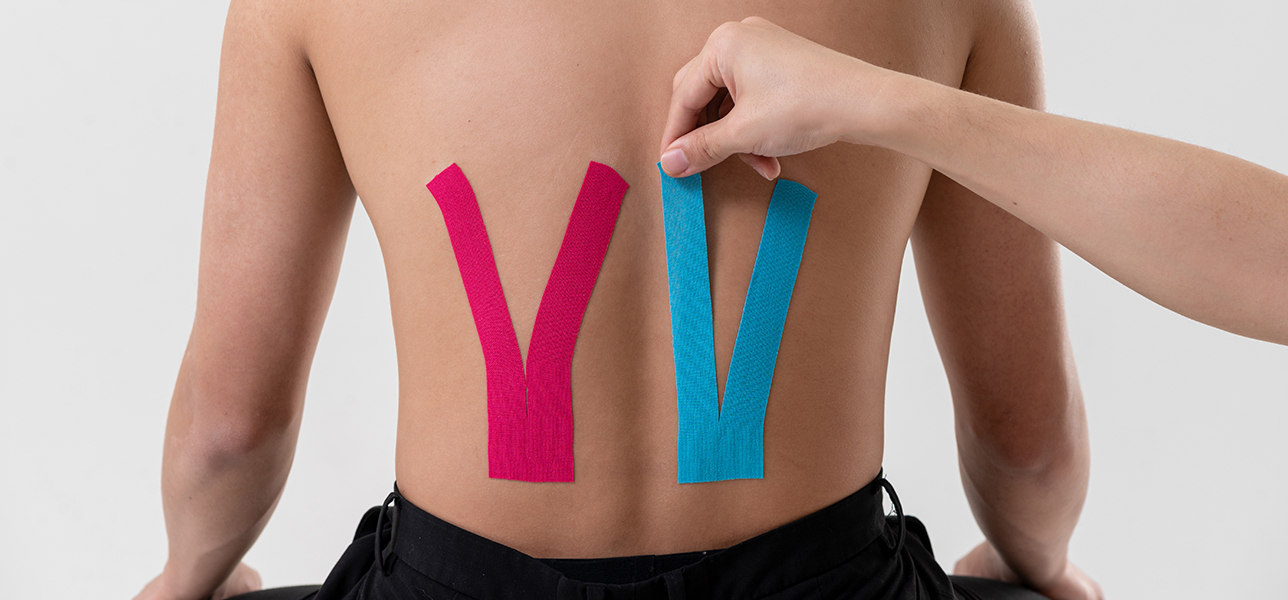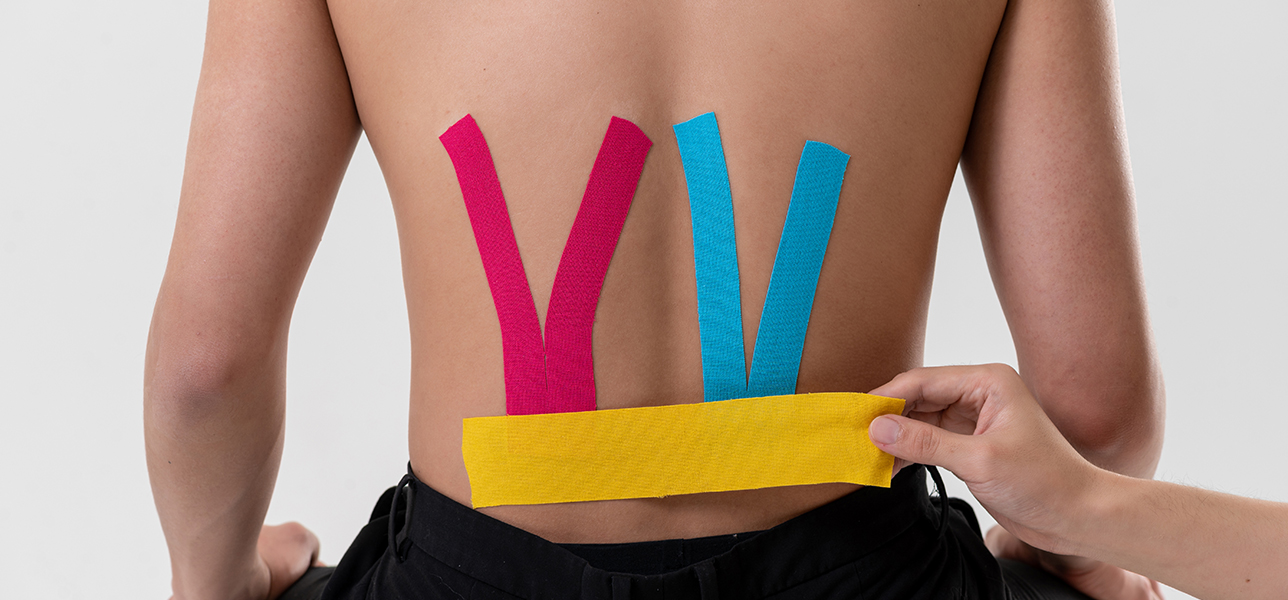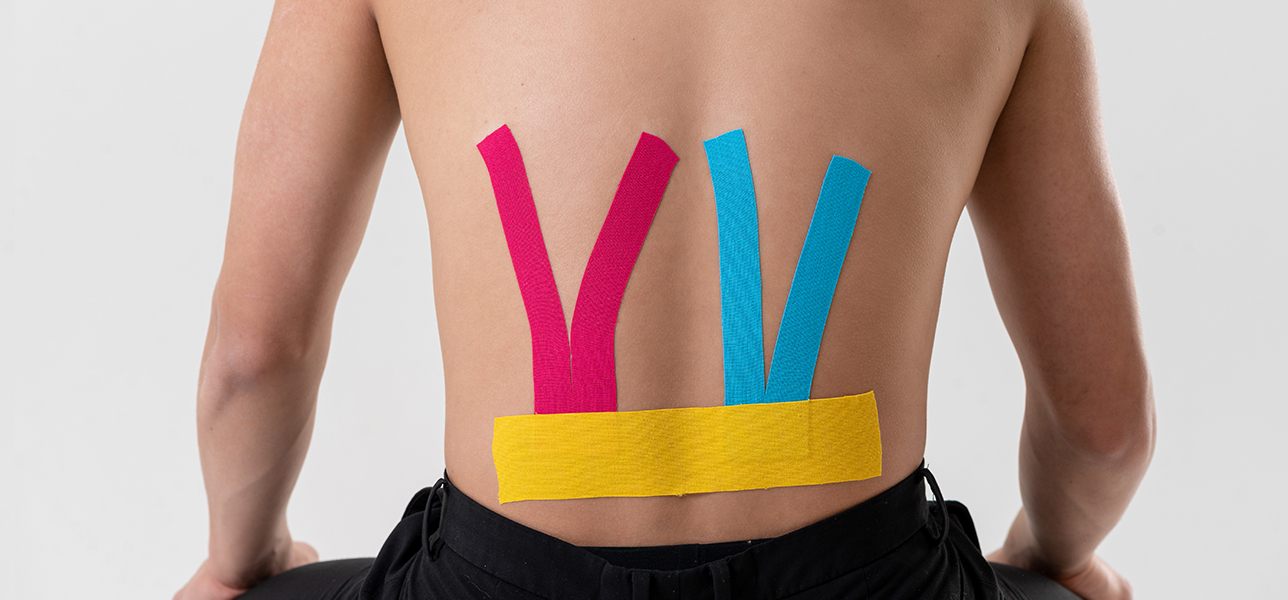 When you have back pain
Supplies :
Length 15cm (cutoff line 12cm) X Width 5cm : 1ea
Tape:

How to use
- In a standing position, attach the uncut side of the tape to the side of the outer protrusion from the center of the pelvis.
- Bend your body in the opposite direction to the painful side. One side of the cut tape is attached towards the outside of the ribs in the stretched part.
- From a standing position, bend your torso forward. Attach the other side of the cut tape towards the center of the spine. (However, the tape should not cross the center of the spine.)