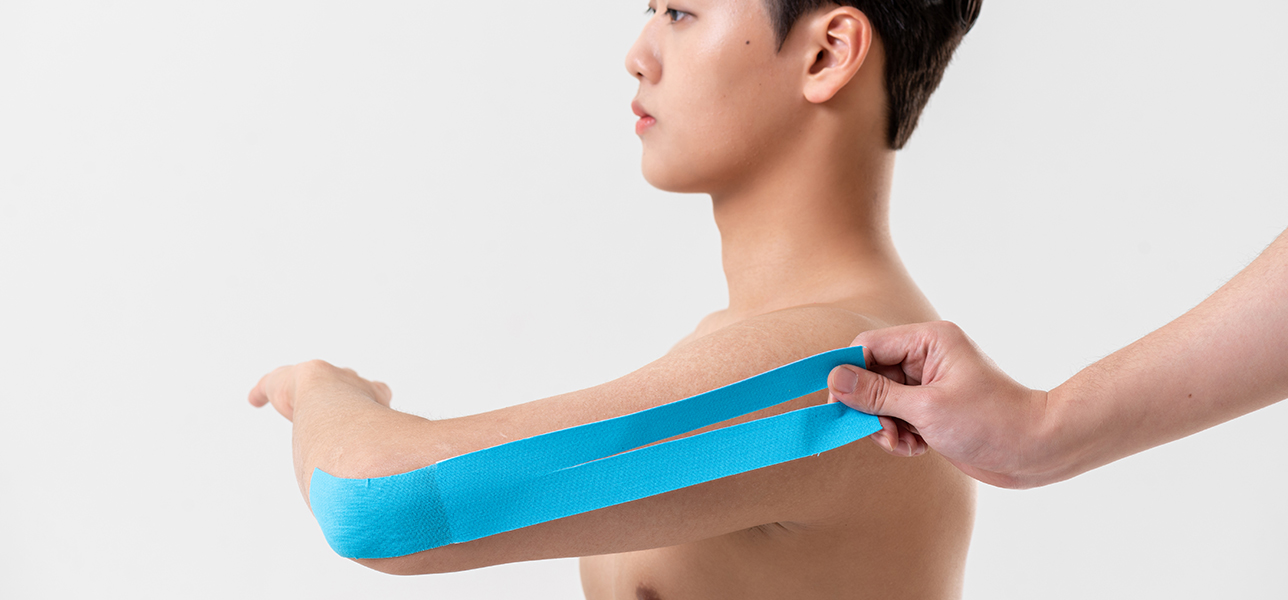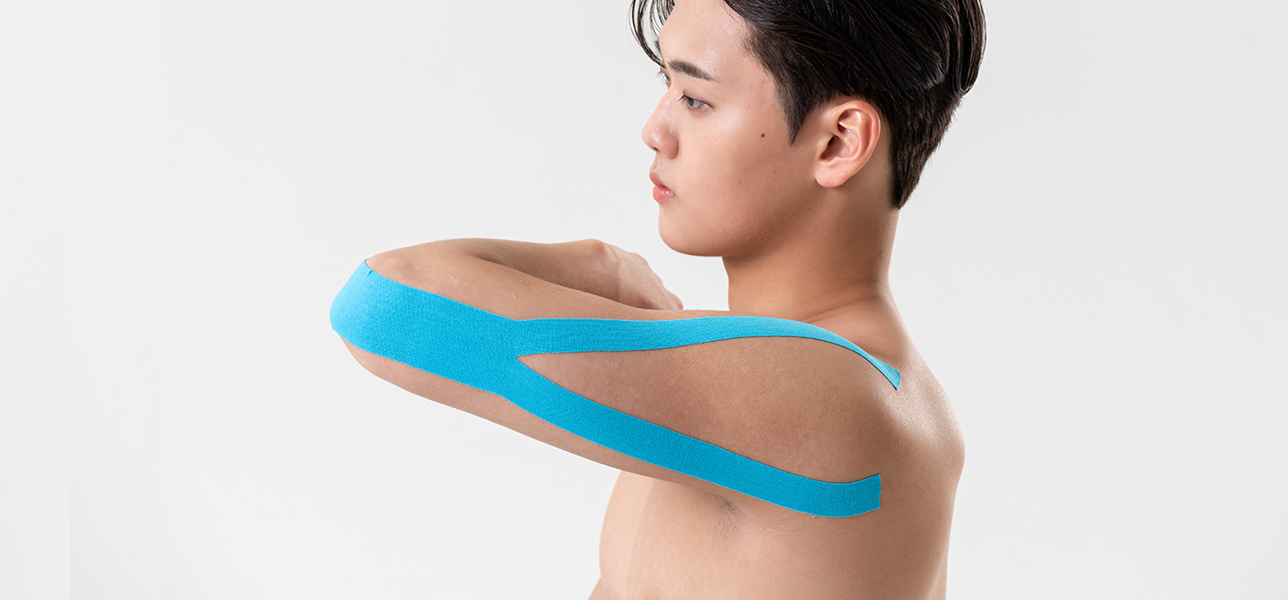 Pain when extending the arm
Supplies :
Length 35cm (cutoff line 20cm) X Width 5cm : 1ea
Tape:

How to use
- Raise your shoulders to 90 degrees, adduct your arms horizontally and bend your elbows.
- Lower your shoulders to 70 degrees and adduct them horizontally. Attach the tape slightly back from the center of the shoulder.
- Raise your shoulders to 120 degrees and adduct your shoulders more horizontally. Attach the trimmed lower end of the tape along the medial line of the triceps brachii muscle to the outer part of the shoulder blade.