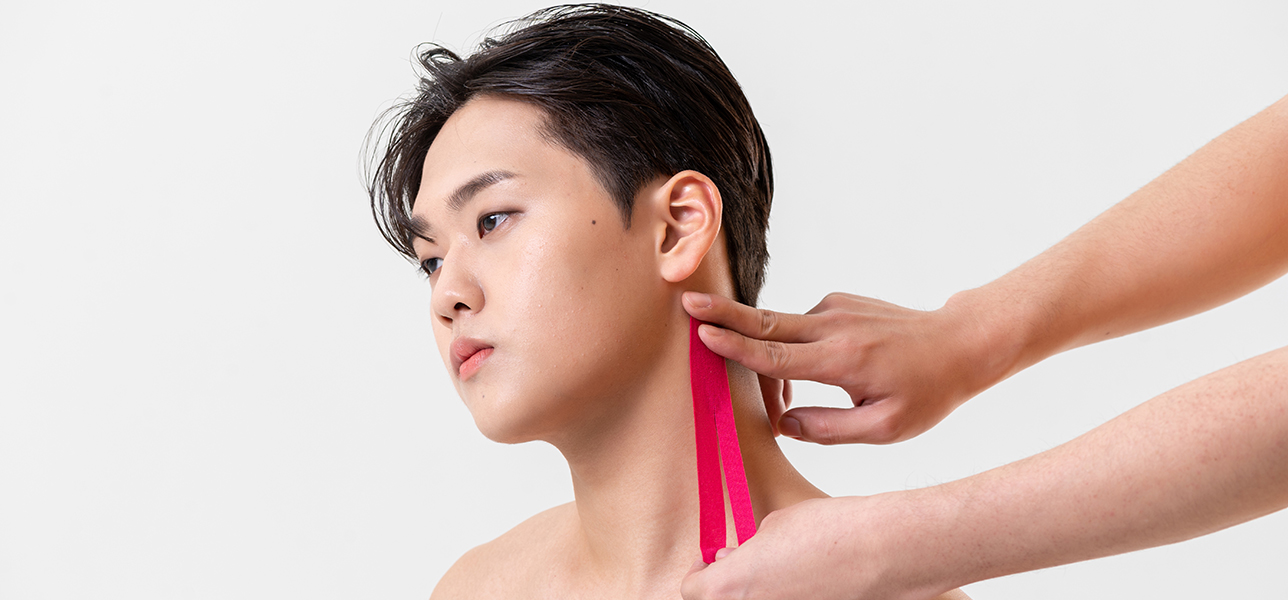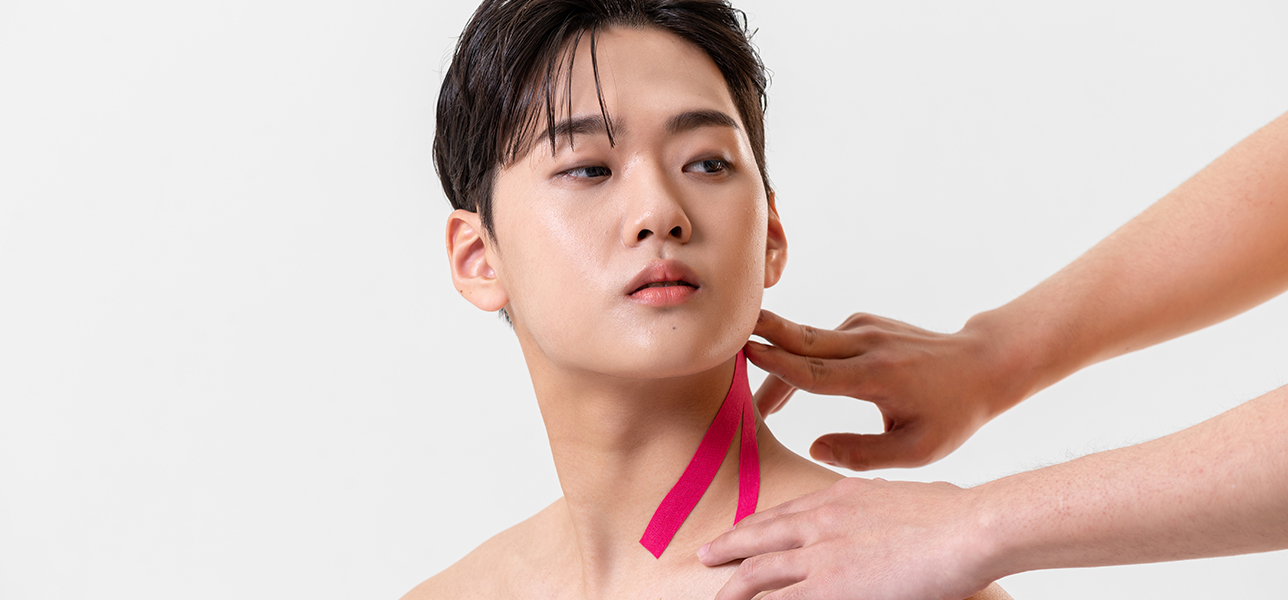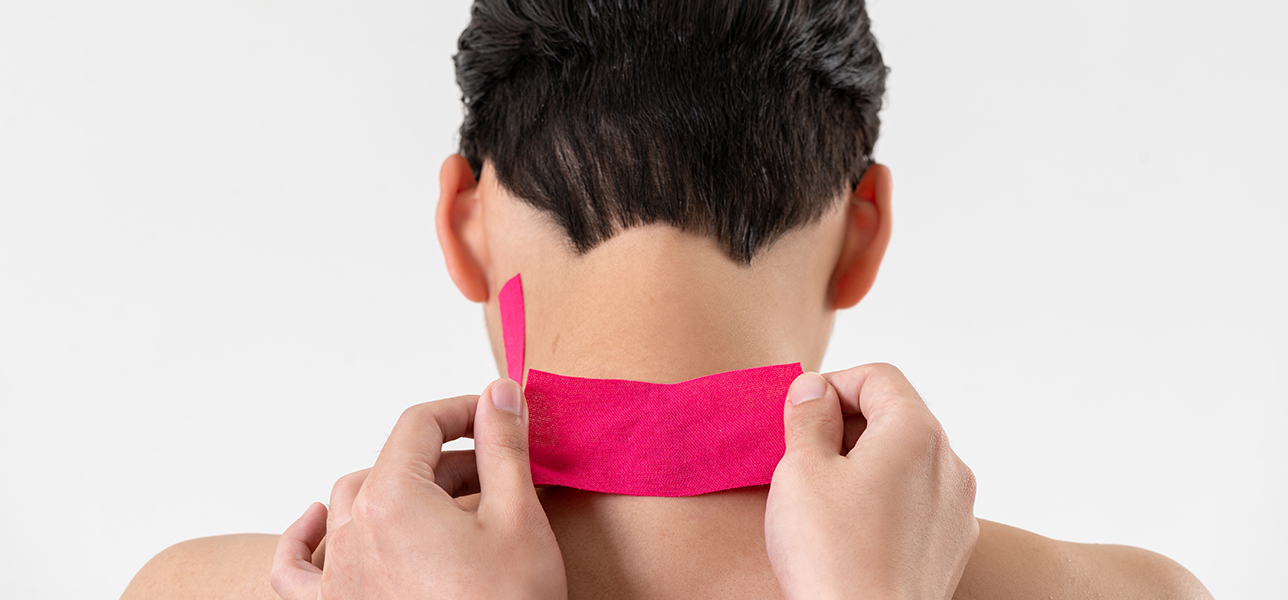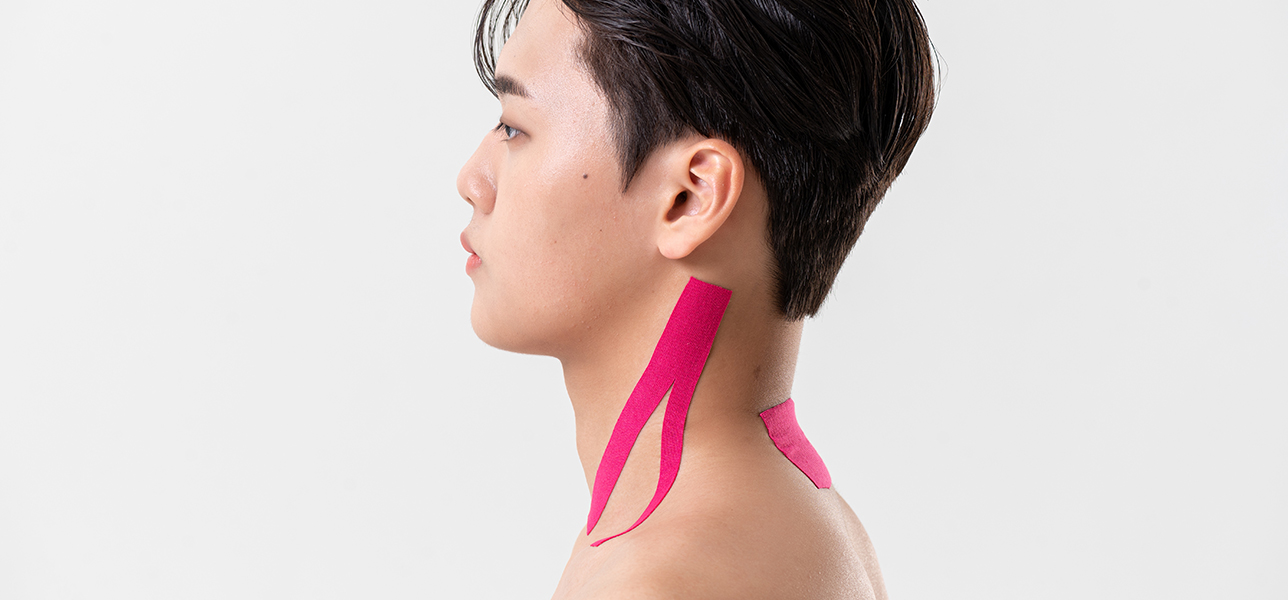 When you have neck pain
Supplies :
Length 15cm (cutoff line 10cm) X Width 2.5cm : 2ea
Length 10cm X Width 3.75cm : 1ea
Tape:

How to use
- Attach the uncut side of the tape to the mastoid. After bending the neck in the opposite direction, attach the tape located on the outside toward the inside of the collarbone.
- Turn the neck in the same direction and attach the tape located on the inside toward the sternoclavicular joint above the chest.
- The person receiving the procedure takes a posture with the chin pulled in and the shoulder blades gathered in the middle. Stretch the center of the tape slightly and attach it to the middle of the neck.
- Bring the person to be treated back to their natural position and attach the rest of the tape as it is.